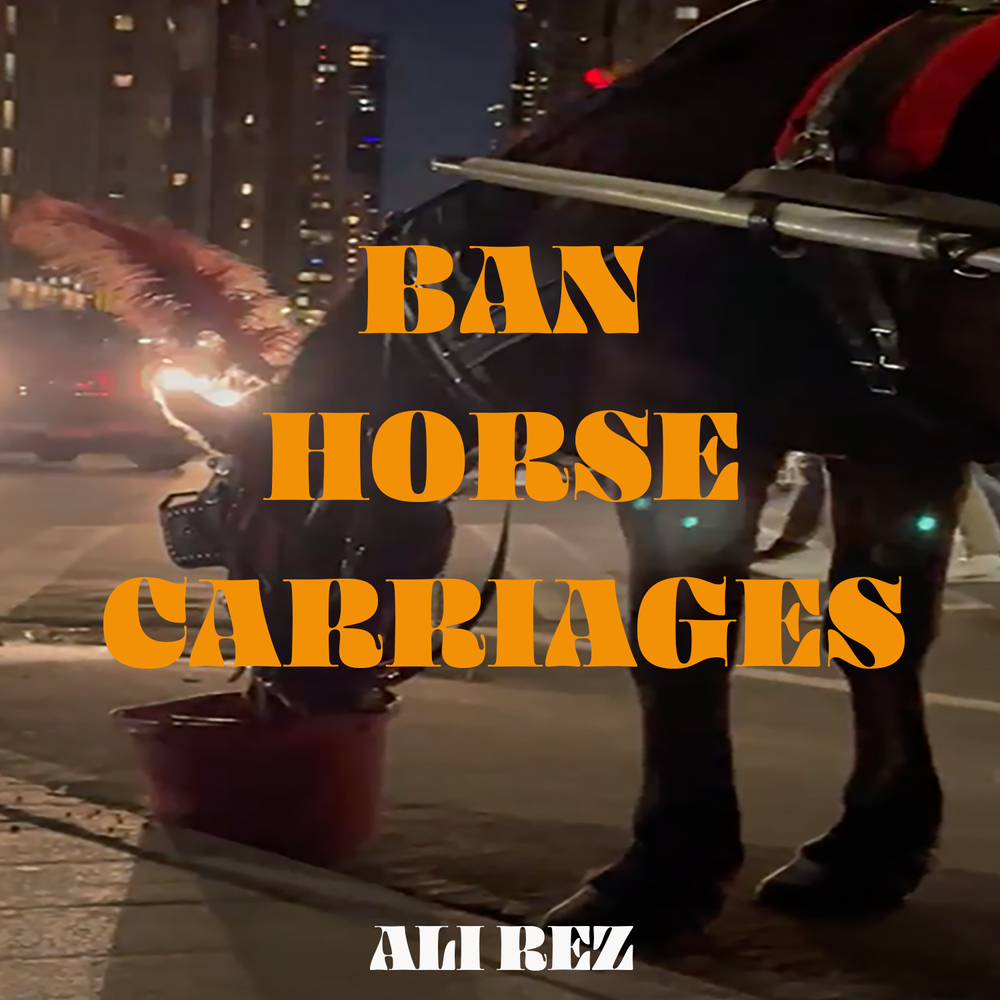 Ban NYC Horse Carriages
Ryder Law, Intro 573
On July 14, 2022 Intro 573 was introduced to replace Horse Carriages with Electric Carriages.
Intro 573 would wind down the horse drawn carriage industry by prohibiting the issuance of new licenses used in the operation of horse drawn cabs.
The operation of such cabs would be prohibited beginning June 1, 2024.
The industry would be replaced by horseless carriages that provide trips within Central Park and certain areas of Manhattan.
Read more about Intro 573 and find a list of the current NYC Council Members who support Ryder's Law/Intro 573 here.
Watch "Blinders" a documentary on Horse Carriages here 
Listen to Ali Rez, "Ban Horse Carriages" here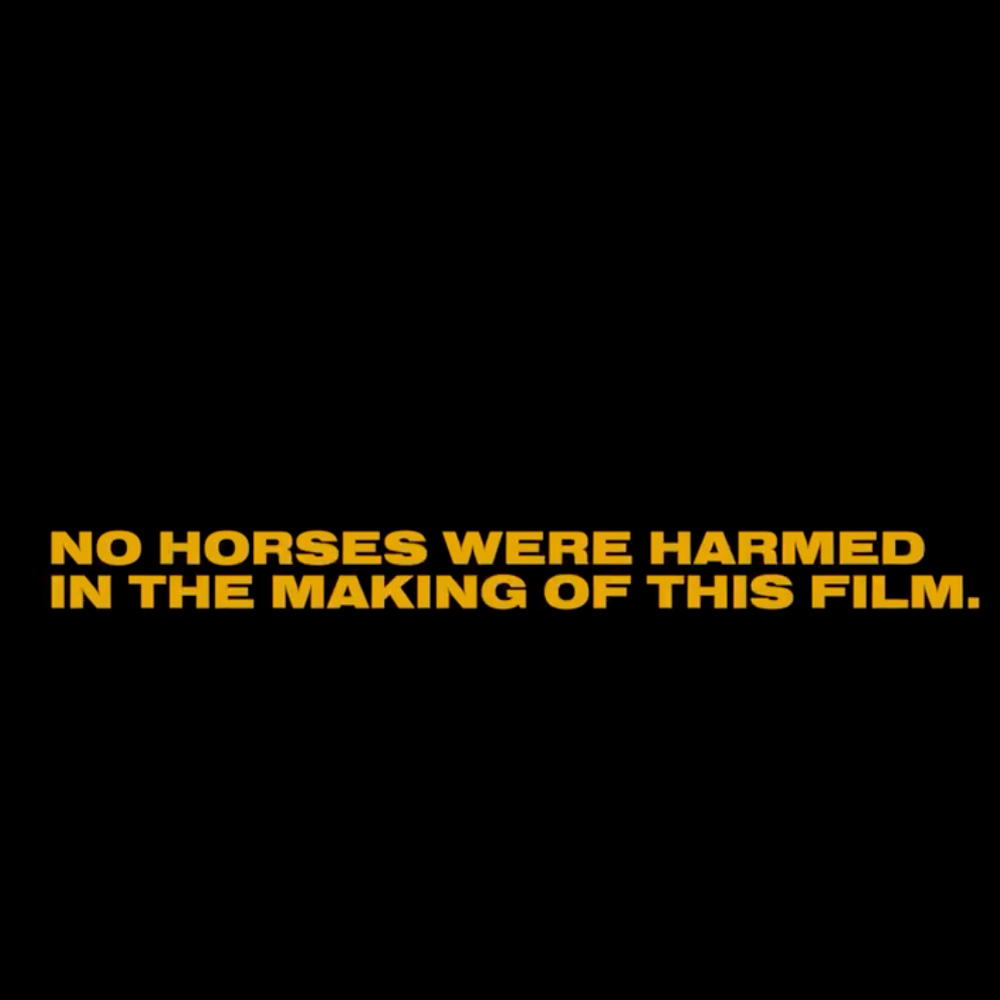 Ban Horse Carriages
Call to action
There are several NYC Council Members who promised when running for office that they would support a Ban on Horse Carriages. But have yet to sign Intro 573.
I have researched all these NYC Council Members, and created a Call to Action Email & Tweet Blast so you can easily contact them. Simply click the link to send a Template Tweet or a Email.
Lynn Schulman - NYC Council Member District 29 (Queens) - Rego Park, Forest Hills, Kew Gardens, Richmond Hill
Carlina Rivera - NYC Council Member District 2 (Manhattan) - East Village, Gramercy Park, Kips Bay, Lower East Side, Murray Hill, Rose Hill
Justin Brannan - NYC Council Member District 43 (Brooklyn) - Bay Ridge, Dyker Heights, Bensonhurst, Bath Beach
Gale A. Brewer -  NYC Council Member District 6 (Manhattan) - Central Park, Lincoln Square, Upper West Side, Clinton
Julie Menin - NYC Council Member District 5 (Manhattan) - Upper East Side's Yorkville, Lenox Hill, Carnegie Hill, Roosevelt Island, Midtown East, Sutton Place, El Barrio in East Harlem
Shaun Abreu - NYC Council Member District 7 (Manhattan) - Manhattan Valley, Manhattanville, Morningside Heights, Hamilton Heights
Carmen De La Rosa - NYC Council Member District 10 (Manhattan) - Washington Heights, Inwood, Marble Hill
Oswald Feliz - NYC Council Member District 15 (Bronx) - Bedford Park, Fordham, Mount Hope, Bathgate, Belmont, East Tremont, West Farms, Van Nest, Allerton, Olinville
Althea Stevens - NYC Council Member District 16 (Bronx) - Claremont, Concourse, Concourse Village, Highbridge, Morris Heights, Mount Eden, Morrisania
Amanda Farías - NYC Council Member District 18 (Bronx) - Soundview, Castle Hill, Parkchester, Clason Point, Harding Park
Linda Lee - NYC Council Member District 23 (Queens) - Bayside Hills, Bellerose, Douglaston, Floral Park, Fresh Meadows, Glen Oaks, Hollis, Hollis Hills, Holliswood, Little Neck, New Hyde Park, Oakland Gardens, Queens Village
Alexa Avilés - NYC Council Member District 38 (Brooklyn) - Red Hook, Sunset Park, Greenwood Heights and portions of Windsor Terrace, Dyker Heights, and Boro Park
Farah N. Louis - NYC Council Member District 45 (Brooklyn) - Flatbush, East Flatbush, Midwood, Marine Park, Flatlands, Kensington